Software helps prevent mother to child HIV transmission
By Cristina de la Torre, DSc, MPH. Post on using new DHIS 2 software that tracks individuals and events longitudinally to help monitor referrals and linkages across health services.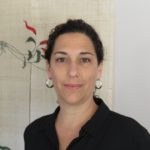 By Cristina de la Torre, DSc, MPH
In southern Africa, a large population of young and adolescent women are just initiating their reproductive years, in a region of high fertility. This age group also experiences the highest incidence of HIV — a fact that is worrisome for the number of new infections in the next generation. Prevention of mother-to-child transmission of HIV is of critical importance for controlling the epidemic in southern Africa.
Through MEASURE Evaluation, funded by the United States Agency for International Development, I have been working in healthcare referrals helping to develop a toolkit for assessing and monitoring referral systems, and working in Tanzania to strengthen monitoring of community referral systems. When I heard that University of Oslo had developed new DHIS 2 software to track individuals and events longitudinally, I was interested in understanding how it could be used monitor referrals and linkages across health services. Preventing mother to child transmission of HIV seemed an obvious area to focus on because of the many challenges associated with tracking mothers and infants across the continuum of care, particularly because their care often entails referrals and movement across facilities.
The DHIS 2 software is open source and free to users, and many African countries already have capability to deploy DHIS 2 programs, so it felt like a promising option. Eventually, this led to MEASURE Evaluation developing comprehensive guidance for countries wanting to establish a Prevention-of-Mother-to-Child-Transmission tracker using DHIS 2, found on the project website, titled Using DHIS 2 Software to Track Prevention of Mother-to-Child Transmission of HIV—Guidance.
Most high-burden countries have made great strides in strengthening their Prevention of Mother to Child Transmission programs, achieving almost universal testing of pregnant women and high coverage of antiretroviral medications among HIV-positive pregnant women. Nevertheless, the Joint United Nations Programme on HIV/AIDS estimates that more than 110,000 infants are infected annually because many women and their HIV-exposed infants do not complete the full continuum of care required to prevent transmisson. Loss-to-follow-up is high in these programs, particularly for HIV-exposed infants.
Common barriers for tracking women and their infants include cumbersome paper-based systems that rely on multiple registers to document services, the fact that women seek services from different clinics over the course of their pregnancy, and the inability of clinicians to properly identify HIV-exposed infants in child wellness services. Improved electronic tracking solutions could address this issue.
MEASURE Evaluation's guidance describes how the DHIS 2 tracker can be used to enable processes that include: (1) linking mother and infant records; (2) tracking clients across different providers and facilities; (3) differentiating between clients who are lost-to-follow-up and clients seeking services elsewhere; (4) improving rates of early infant diagnosis; (5) ensuring HIV-exposed infants are regularly tested while they continue to breastfeed; and (6) improving retention using automatic scheduling, referral monitoring, and missed appointment notifications.
In addition to discussing what the DHIS 2 Tracker can do, the document includes broader guidance to support PMTCT teams and developers to design and rollout a PMTCT Tracker:
Instructions for conducting an initial assessment of the environment

Description of the decisions that must be made during the planning stage, such as defining the scope of the tracker; the data elements to be collected; and the overall data collection, entry, and management processes

Overview of the DHIS 2 Tracker program and the implications for developing a patient tracker, including discussion of different data entry options

Detailed recommendations for configuring the PMTCT tracker in DHIS 2: defining services and potential outcomes, enabling different facilities to schedule visits or mark them as completed, setting up notifications, managing confidentiality and data security, and setting up an organizational hierarchy

Recommendations for generating reports and constructing PMTCT indicators from individual longitudinal data
For more information see https://www.measureevaluation.org/our-work/hiv-aids
Cristina de la Torre is a Senior Monitoring and Evaluation Specialist, MEASURE Evaluation, ICF
Reprinted with permission from Science Speaks.