Indicators to Measure Family Planning and HIV Integration
By Mary Freyder, MPH. A new manual recommends that all USAID missions use additional indicators to track family planning (FP)/HIV service delivery and client-focused outcomes.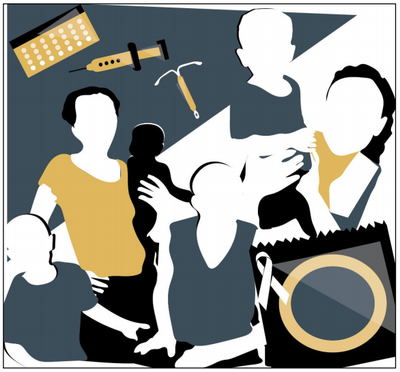 By Mary Freyder, MPH
The HIV epidemic disproportionately affects women of reproductive age, especially in sub-Saharan Africa, where nearly 60 percent of people living with HIV are women. In support of the global 90-90-90 targets, the Joint United Nations Programme on HIV/AIDS (UNAIDS) recommends reducing the number of unintended pregnancies among women living with HIV (WLHIV).
A new manual, just published by MEASURE Evaluation—funded by the United States Agency for International Development (USAID)—recommends that all USAID missions use additional indicators to track family planning (FP)/HIV service delivery and client-focused outcomes. These indicators, described in Monitoring the Integration of Family Planning and HIV Services: A Manual to Support the Use of Indicators to MEASURE Progress toward PEPFAR's 90-90-90 Targets and Protect Women's Reproductive Rights, have been developed and adapted to help program managers and service delivery providers track information on family planning outcomes in HIV service delivery settings. They will provide information on the scope of the integration program and the outcomes of the integration. Indicator selection was guided by the literature as well as review of PEPFAR's proposed Site Improvement through Monitoring Systems (SIMS) tool. Indicators were recommended based on their relative ease and feasibility of collection using routine health information systems.
Why are they important? Formalizing referral systems and ensuring linkages for clients in PEPFAR-supported HIV programs to family planning services is essential to the success of the suggested program integration, which necessarily involves multiple follow-up and revisit services. Generally, an integrated service site also provides family planning education and screening and counseling for specific family planning methods, provision of family planning supplies, or a referral if those are not available the same day at the original point of contact.
The suggested indicators, described in detail in the manual are:
The percentage of PEPFAR HIV service delivery points that also provide family planning services
The percentage of their clients who accept family planning counseling
The percentage of clients who receive a family planning method of their choice
The percentage who receive a referral from the HIV service point to a family planning clinic
The percentage of HIV service sites that offer at least three types of family planning methods
The number and type of contraceptive methods at the site
The number of family planning clients who accept for the first time a modern contraceptive method at the HIV service site
The couple years of protection existing in PEPFAR-supported programs
The percentage of PEPFAR-supported healthcare workers who have completed and family planning training program
The existence at the site of supportive supervision and healthcare worker accountability
The percentage of PEPFAR HIV service sites offering at least three types of family planning methods that have documented routine supportive supervision of family planning and HIV services within the past 12 months
For each indicator listed, the manual provides detail on its purpose, a description, a definition of relevant terms, a method of measurement, and discusses data quality issues, and special considerations. A bibliography of additional resources is also included.
For more information
For information on the project's work in family planning and reproductive health, click here. Information on MEASURE Evaluation's work on HIV and AIDS is found here.
Reprinted with permission from Science Speaks.