Maturity Model-Based Assessment Tools for Digital Transformation
By Manish Kumar, Senior Technical Specialist, Health System Strengthening—Digital health—the use of electronic technologies, processes, and services for improving access to and use of healthcare services in low- and middle-income countries (LMICs)—presents many opportunities to contribute to the achievement of Sustainable Development Goal #3: "Ensure healthy lives and promote well-being for all at all ages."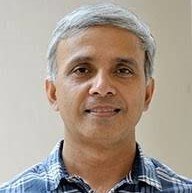 Manish Kumar, MPH, MS, MEASURE Evaluation
By Manish Kumar, Senior Technical Specialist, Health System Strengthening
WASHINGTON, DC—Digital health—the use of electronic technologies, processes, and services for improving access to and use of healthcare services in low- and middle-income countries (LMICs)—presents many opportunities to contribute to the achievement of Sustainable Development Goal #3: "Ensure healthy lives and promote well-being for all at all ages." Digital health also supports the measurement of work toward that goal.
Digital health interventions and innovations are growing rapidly. These innovations can improve health programs, through improved capture, transmission, analysis, and use of health data. Monitoring and measurement of digital health interventions and innovations are necessary to identify gaps and execute appropriate interventions to fill those gaps in health programs. Furthermore, lack of measures and evaluation methods limit the design and implementation of digital interventions based on evidence.
Acknowledging the potential of digital health, the Inter-American Development Bank (IDB) has convened a regional policy dialogue on the Digital Transformation of the Health Sector in Latin America and the Caribbean. The deliberations are being held in Washington, DC from October 9–10, 2018.
The global digital health community has developed several assessment tools to guide design and implementation and monitor impact of digital health interventions. Many of these tools, such as the Global Digital Health Index, the Digital Health and Investment Review Tool, Health Information System (HIS) Stages of Continuous Improvement, and the HIS Interoperability Maturity Toolkit, were developed by a global community of digital health practitioners and researchers.
In the past two years, maturity model-based digital health assessment tools have become significant. The tools listed above use maturity models to assess status and achievements toward goals in terms of people, processes, technology, and organizational capabilities necessary for achieving health outcomes. Maturity models typically consist of several (three to six) stages of maturity that characterize an evolutionary process and encompass a broad collection of organizational activities and structures. They often provide abstract descriptions of maturity levels and broad assessment criteria to be able to address a range of users.1 A multidimensional maturity model describes the development path to a high-performing health information system or digital health system. This knowledge can help an organization understand where it is on the path and where to go next. The elements defined in the model can help carry out assessments of existing digital health capabilities. This information can help organizations visualize the future workforce, business processes, and technology capability requirements. It can offer a holistic view of how an organization can plan, develop, use, and organize its information system, to achieve higher levels of maturity while building on its strengths and addressing its weaknesses.2 In other words, a maturity model can facilitate optimization of organizational capabilities to meet future informational, strategic, and transactional needs.
While maturity model-based digital health assessment tools continue to proliferate, users of these tools need help to understand how they complement one another and how are they different. To address this question, I collaborated with colleagues at MEASURE Evaluation, Health Data Collaborative, Maternal and Child Survival Project, and Health Enabled to summarize the purpose, methods, and intended use of the four maturity-model based digital health tools. (Read the summary.) Furthermore, my presentation at the IDB regional policy dialogue this month also explains maturity models and describes the HIS stages of continuous improvement tool in detail. (See the slides.)
The contributions that digital health assessment tools can make to improving health system performance and health outcomes will depend on users' ability to easily understand and apply these tools in their digital health context. Countries need support and guidance to build their capacity to differentiate the uniqueness and value proposition of digital health tools and then to apply the tools to improve health system performance and health outcomes.
1 Frick N, Küttner TF, Schubert P. Assessment methodology for a maturity model for interorganizational systems - The search for an assessment procedure. In: Proceedings of the Annual Hawaii International Conference on System Sciences. ; 2013:274–283. doi:10.1109/HICSS.2013.106.
2 USAID. USAID's Vision for Health Systems Strengthening 2015–2019. 2015:32. https://www.usaid.gov/sites/default/files/documents/1864/HSS-Vision.pdf.